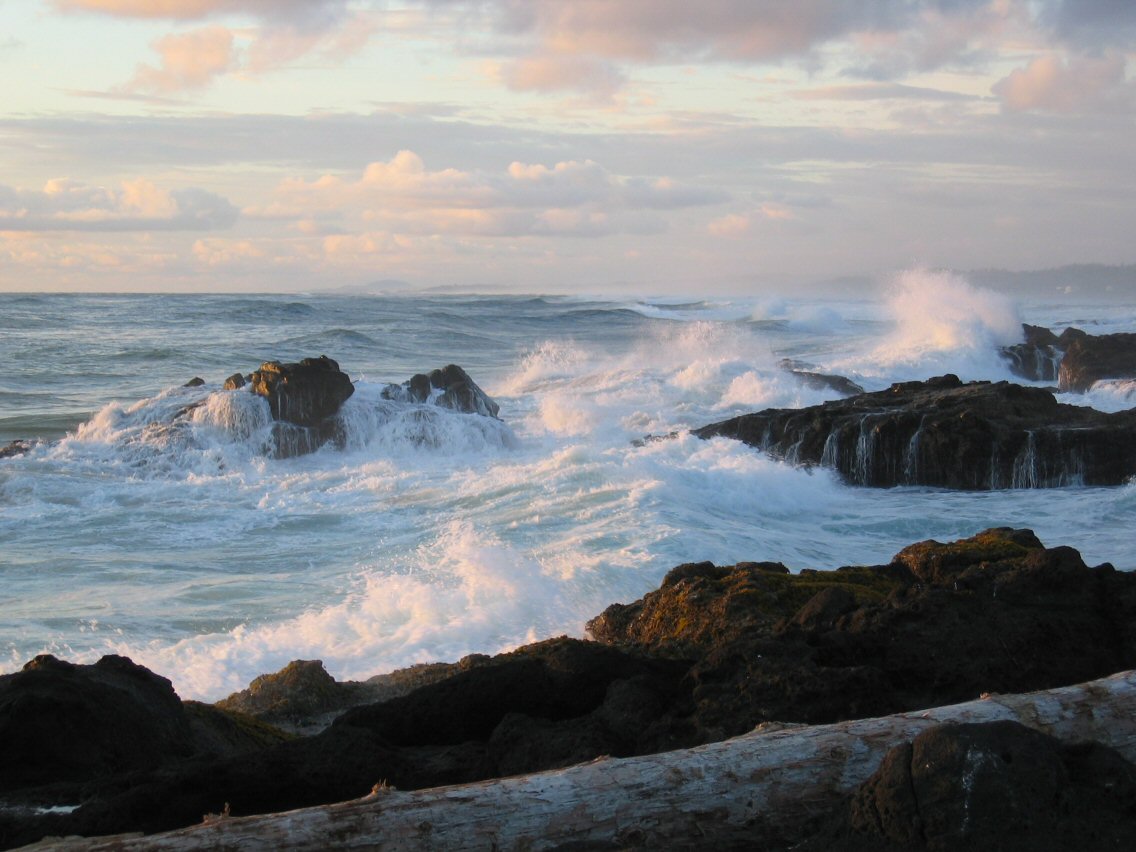 Astoria - The Oregon Coast.
This will be the beginning of our grand trek across the country.
Imagine Al and me dipping our tires in the crashing waves of the Pacific to commemorate our take-off across America.
And there is no better way to get to know an area of this country than to visit their local land trust.
A land trust, like our
Red-tail Conservancy
back home in Indiana, is comprised of local people who love their land. Sometimes it's meadows and forests, sometimes it's a working ranch or family farm. Sometimes an amazing rocky coast.
These people have gotten together and made a land trust to help protect the land values of their home community.
Here in Astoria visit the webite of the
North Coast Land Conservancy
. It is full of information about this beautiful corner of our country.
As a biker I am sensitive to weather issues so I appreciated the link to
Columbia Coast Plants
, Kathleen Sayce's website with its rich descriptions of the North Coast including the...
Several Words for Rain
Abundant precipitation has prompted a local accumulation of terms to describe kinds of rainfall, including fog, mist, drizzle, plain rain, real rain, pineapple express, silver thaw, and howler. Most winter rain actually falls to land horizontally, driven by fire-hose force winds.
Luckily we will be there during the dry season. I hope.
The North Coast Land Trust has protected 1200 acres of land - wetlands, forests, estuaries and coastlines. They have an active group with gardening, birding and hiking information as well as the Listening to the Land programs. They have a delightful email newsletter.
I especially enjoyed reading Celeste's column about the day to day joys of working with the land in northwest Oregon. I agree she may have the best job in the world.
So here, near the end of the famed Lewis and Clark expedition. Al and I will begin a journey of discovery.